Shamanic workshops – Brigham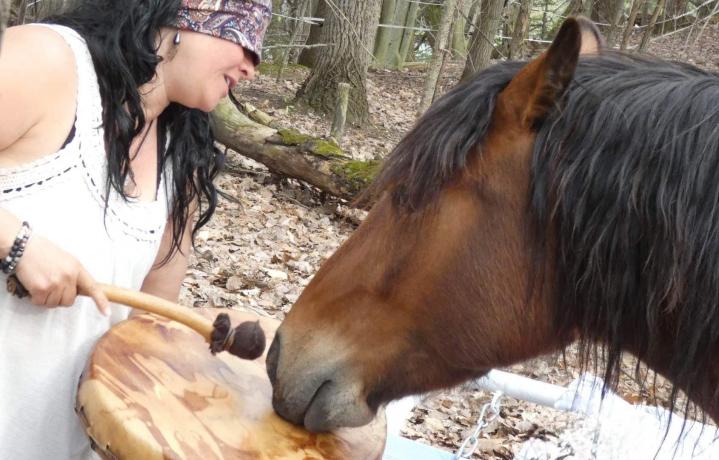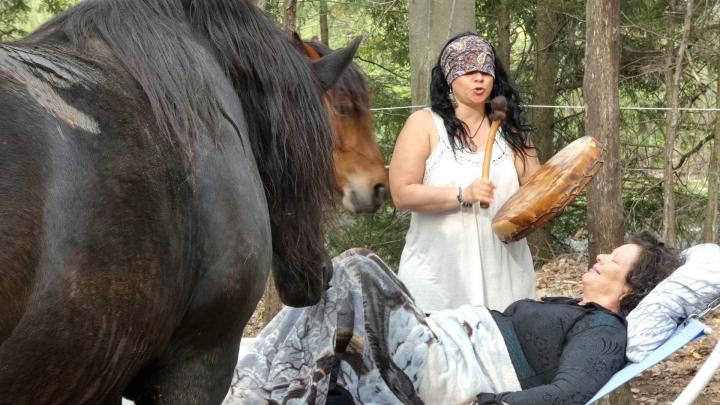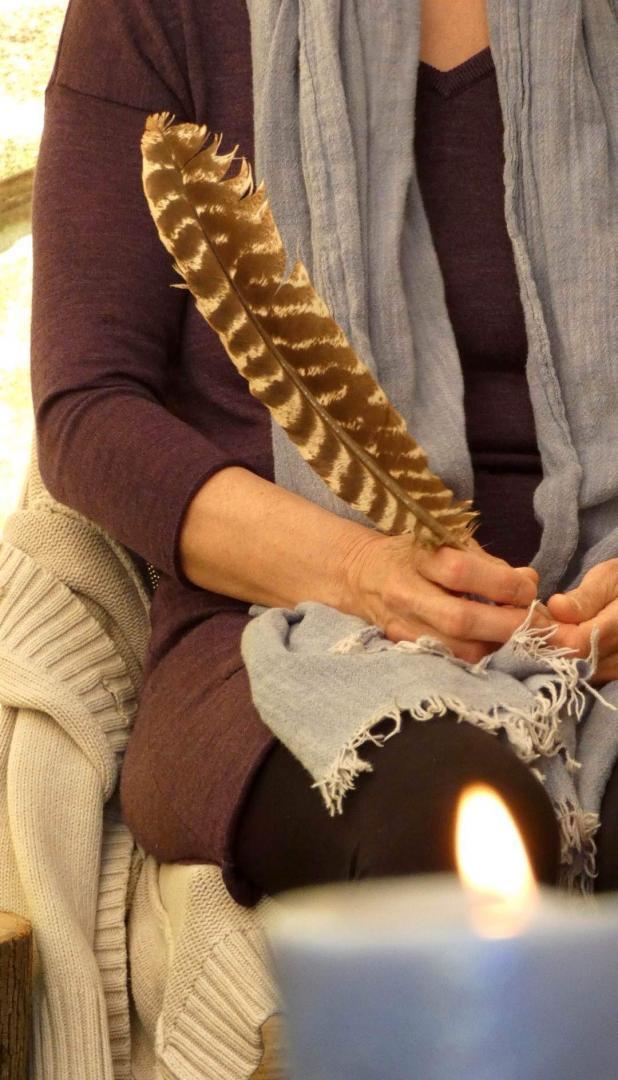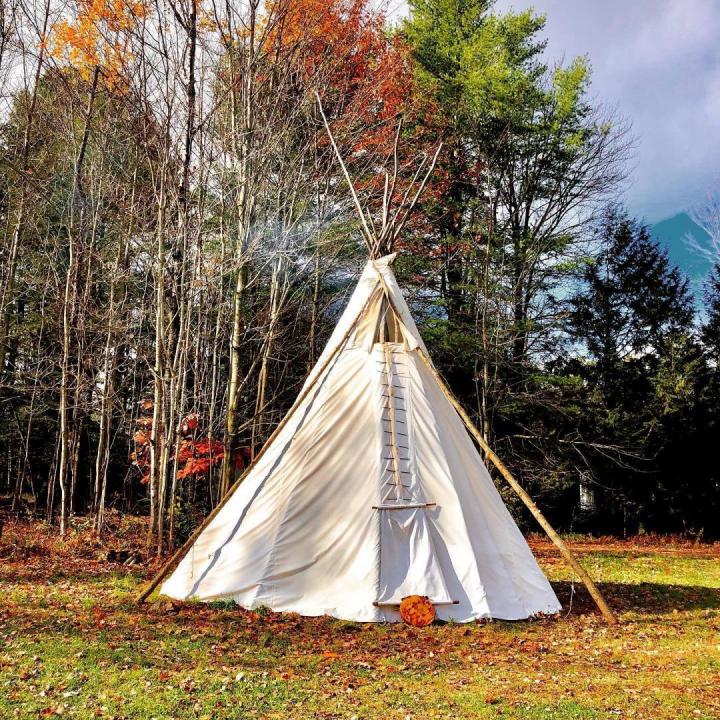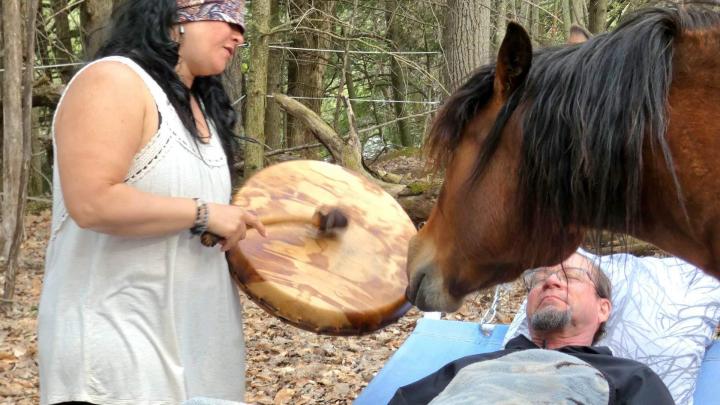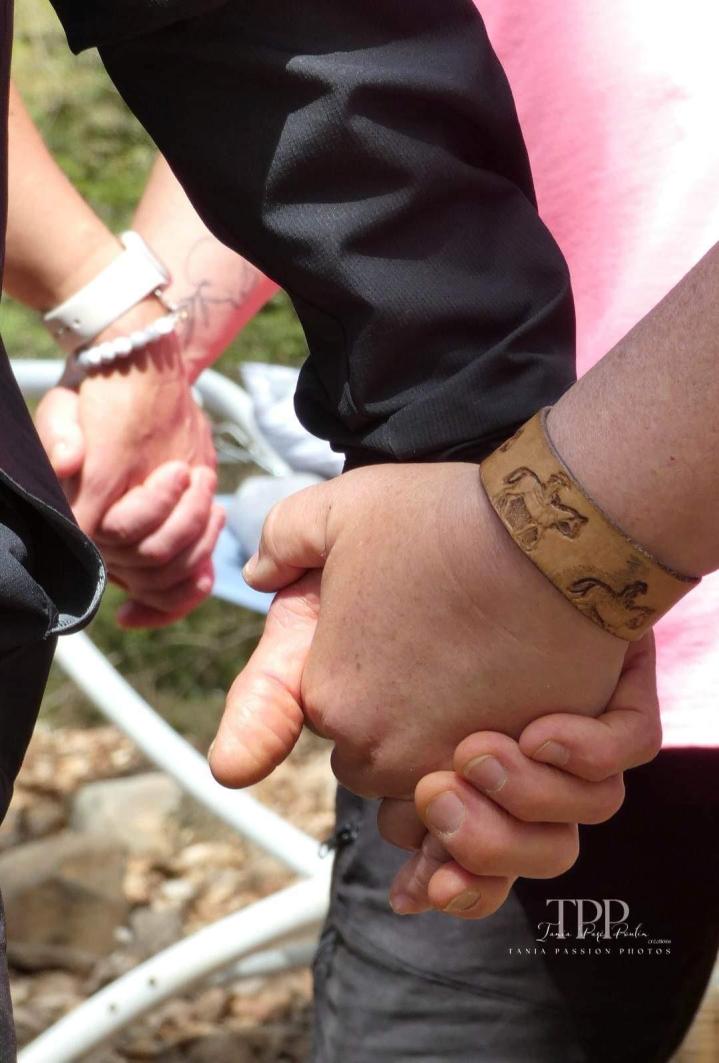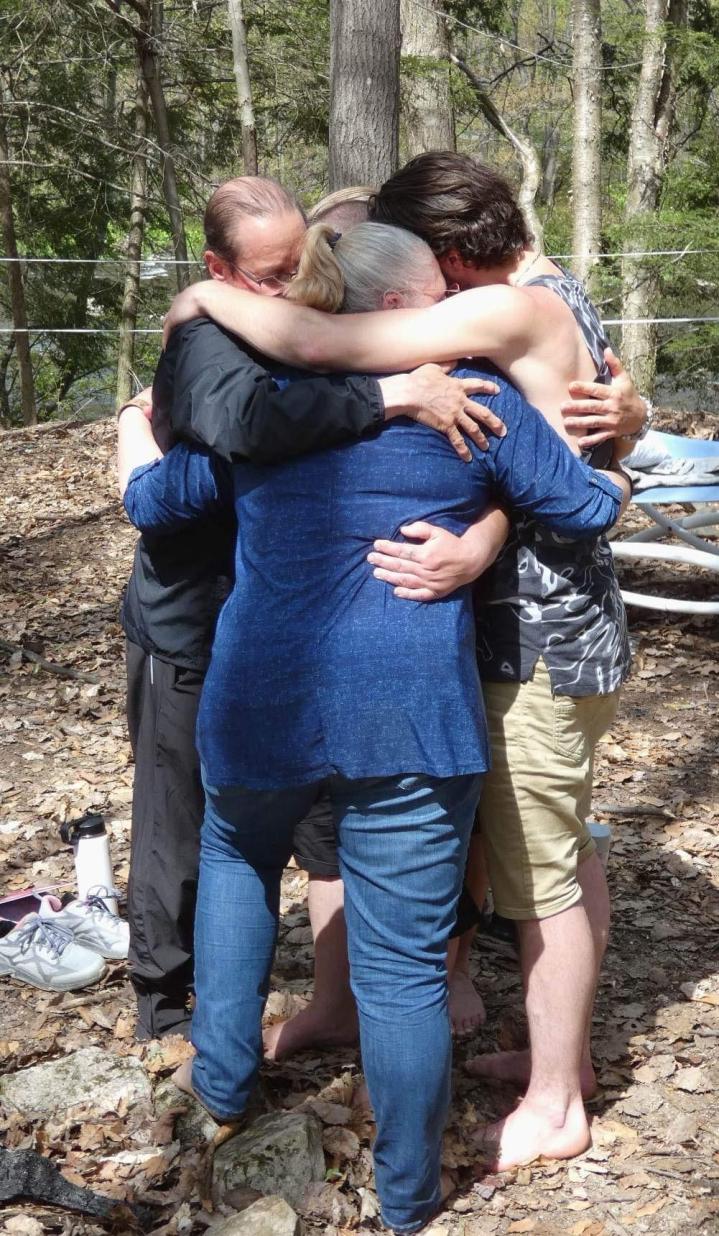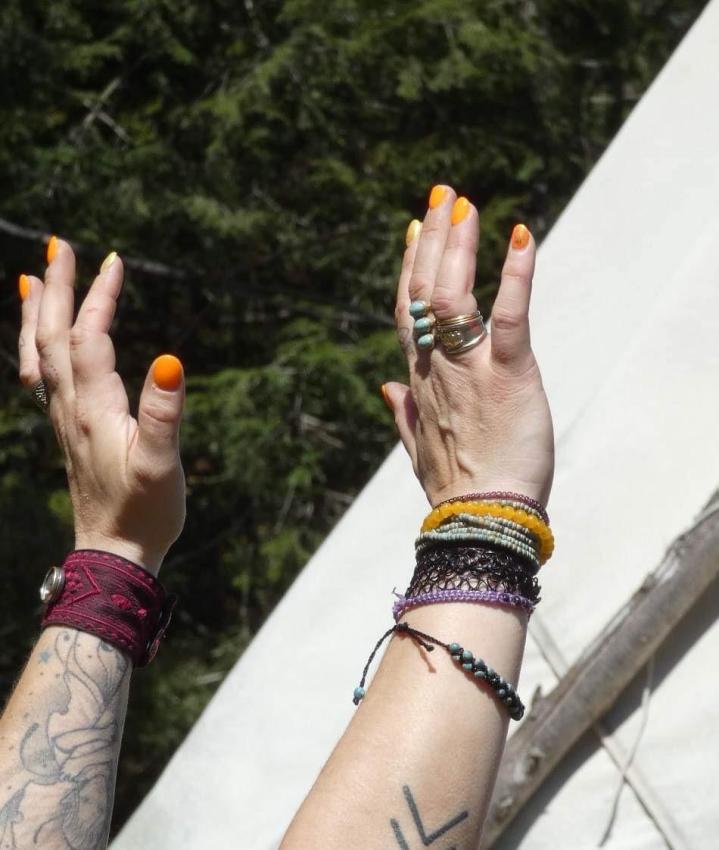 Discovering the magic that lies inside everything:
Horse

and magic

Workshops to reconnect you to the magic that there is, inside each of us, this magic that our soul already knows, but that we have forgotten. Reconnect to our essence, with the help of teaching and the horse.

A half-day of wonder and enchantment awaits you. You can also create your own group of a minimum of 5 people and a maximum of 16 people. For groups of 10 or more, the duration is 6 hours and the amount is $160/pers. You can also choose the theme you prefer. Here are the possible themes. You just have to register it when you make your reservation.
Wheel of medicine - Initiation to the pendulum and manufacture
Connection to Gaia -Circle of Protection
Animal totems - Woman power
Intuition - The power of words
Dreams - Leadership
Abundance
Healing

Brigham

Duration: 2h

Cost: $ 140/pers. (including taxes)

Private or group meeting,
Shamanic healing experience

It is an energy care given in collaboration with the allies, (spiritual helpers), for the good of the soul of the person. To the sound of the shamanic drum during a ceremony with the sacred fire in the center. And the medicine wheel as a support for care. This wheel offers you its strength and support as a guardian of space to undertake the inner transformation that will be proposed to you. She is the companion of great spiritual power and inner healing. It will help you better understand your paths already lived, your patterns chosen during your present life to finally find our unique essence.

Using a trance (shamanic journey), to the sound of the drum, my allies will show me the care to be given to help you find your inner balance. You reclaim the missing parts of your vital energy. And remove unwanted energies that do not belong to you. To finally remove the dis-ease you feel emotionally, physically, psychologically or spiritually. This care is done in the subtle world. The one we don't see but feel inside of us. It will help you bring to light, what is kept in the shadows, unravel, release, soothe, harmonize and awaken. A care that you ask yourself to receive, because you are the solution to your evolution.

Symptoms caused by an imbalance of your essence:



Inner malaise


Depression


physical


illness Recurring sadness


Goal loss


Fatigue


Negativity


Sensitivity


Consumption


Discomfort with others


Unfortunate


Etc…
.
What is shamanic healing?

This care will be given to you by the allies themselves, I will be the transmission channel. They know exactly what you need. The technique used too. The place will be a surprise decided by the allies, the same day, depending on the season and the temperature. Be in the teepee, by the river or with the horses.

Here is the kind of technique that could be used:



Extraction of negative energy (intrusion, parasite, false beliefs, ancestral contract, projection of others, bad intention of other people)


Soul retrieval (loss of a soul fragment due to trauma, depersonalization, dissociation)


Power Recovery (Totem Animal)


Empowerment of an object


Abolition of ancestral contract


Soul Passages


spiritual dismemberment


song of healing


Etc…


*Your consent is important when receiving the treatment, you have 50% of its success. Because shamanic therapy is an act of love and respect. And if the consent is not total, you could cause an imbalance in the rest of your incarnation.

* The deposit will be kept for the purchase of hay in case of cancellation.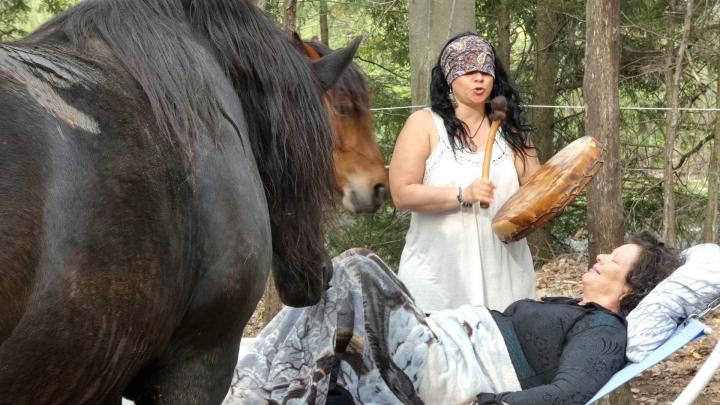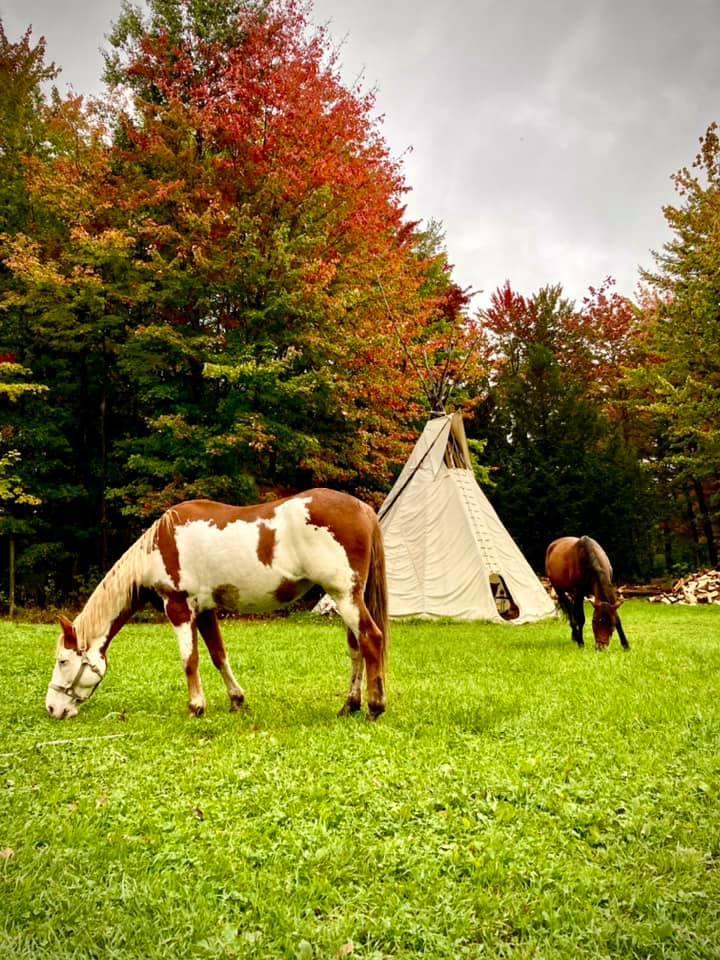 Shaman

Horse Workshop

Time: 10 a.m. to 5 p.m.

Fee: $250 taxes included

Between 4 and 8 participants per workshop

Bring your own lunch

The activity takes place regardless of the weather, dress for the weather.

Date:
April 8
May 6th
June 4th
July 2nd
July 30th
September 2nd
September 30th
October 28th
November 26th
December 30th
Learn more

The greatest gift to humanity from the horse people is the teaching of true freedom! And for its part, shamanism is also a path to freedom. As for the medicine wheel, It represents our personal universe, our evolution and our freedom to change what doesn't suit us. So why not work with all these elements in a workshop to help you discover your deepest essence.

Horses are bridges between worlds. They have a facility for living harmoniously in both realities - the subtle world and the real world. And they possess a kind of secret, to bring us balance and serenity. These majestic beasts are always connected to the immateriality of the soul and know that life on earth is an evolution in motion, a return to who you've always been. They teach you to make conscious choices and take responsibility as the creator of your own medicine wheel in your life. Shamanism makes you aware of honoring and respecting the spirit in everything. And like the medicine wheel, it's a path that offers you the possibility of growth, awareness and wisdom. And the freedom to make enlightened choices for yourself and all that surrounds you. In the medicine wheel, the circle represents the greater whole - the universe of the individual and all that surrounds him or her. When we build a circle, we are in fact building a symbolic and operational model of the mechanisms of our lives, our mental, physical, emotional and spiritual selves. Each stone has a meaning to help us evolve, on our life path. It enables us to better understand and make changes for our personal transformation.
Program:



Talking circle


Creation of the medicine wheel


Shamanic healing with horses as collaborators


Shamanic journey to the sound of the drum


Present moment with horses as guides


Teaching on the theme


Exercise on the theme


* The deposit will be kept for the purchase of hay in case of cancellation
Each workshop will have a different theme. And different work will be done with horses, shamanism and the medicine wheel, depending on the theme -Surely a path to freedom. Teachings, talking circles, shamanic healing, exercises and connection with horses will be at the heart of each workshop. Every moment will be magical..
Moon

circle

Every full moon evening, a circle awaits you. A safe moment for sharing the teachings of the 13 original mothers. Each month, a mother will be introduced to you and her teachings. A time to reconnect with your deepest essence as a woman and with your sisters,
Time: 6:30 a.m. to 9:30 a.m.
Cost: $40 taxes included.
Dates:
April 6th
May 5+eclipse
June 4th
July 3rd
August 1
August 31st
September 29th
October 28+ eclipse
November 27
December 27th
* The deposit will be kept for the purchase of hay in case of cancellation.