Introduction to horseback riding in Brigham
Ranch Au Gré Du Vent offers introductory horseback riding sessions to people of all age groups.
Horseback Riding for All
Isabelle will teach you about horse safety: understanding your horse's behavior, learning how to saddle your horse and ride it, keeping your balance and the basics of horseback riding.
She is also trained to teach you how to develop your self-confidence quickly throughout the sessions. You'll love your horseback riding experience! Various workshops are also organized.
Book your tours now! 450-924-2726
Be ready for your first horseback riding lesson in our Brigham center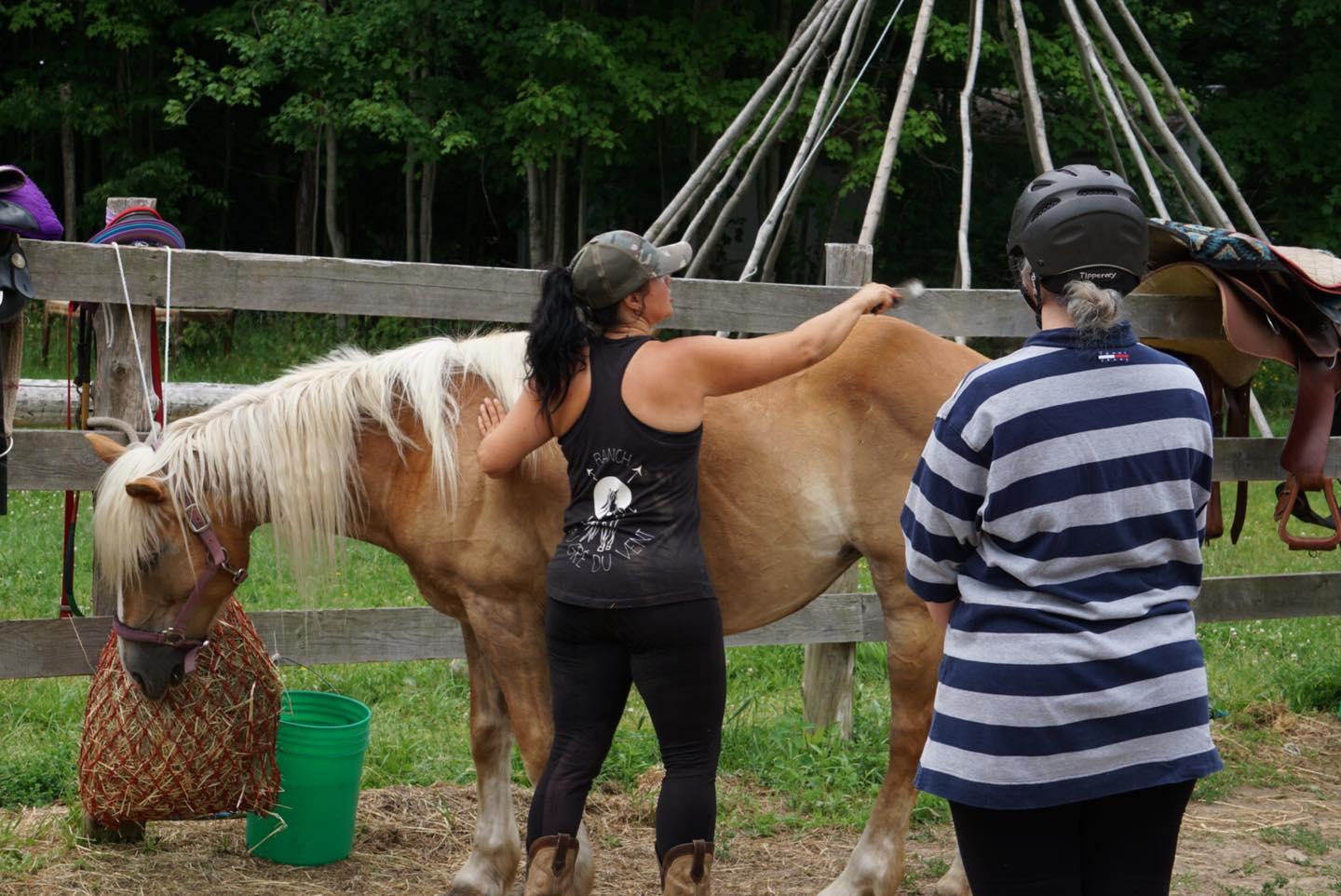 Our Services
Horseback Riding
Workshops with Horses
Therapeutic Horseback Riding
Horseback Riding Course
Equestrian Centre
Shamanic treatments
We guarantee
Professional graduate guide
Holistic treatment
Excellent hiking trails
We Serve
We welcome clients from Brigham, the Eastern Townships and the whole of Montérégie.
International customers are most welcome
Courses for the Young and Not-so-young in Brigham
Our riding school welcomes children over 5 years old, youngsters and adults. We know the physiognomy and the behavior of our horses like the back of our hands. We teach you the languages of the ears and limbs of horses so that you can detect the mood and character of your horse.
During the whole session, we will be there to guide you and make sure that everything goes well. Your comfort and safety are our only concerns. Other services offered at our center include therapeutic horseback riding, shamanic healing and horseback riding.
Your first lesson will be filled with joy and fun