Workshops with horses in Brigham
For a great time, discover the healing center at Écurie au Gré du Vent.
A One-Of-A-Kind Ranch in Brigham, which offers workshops with horses
Our equestrian center is a unique place for several workshops with horses. We welcome you in a corner of paradise located in Brigham, a few minutes from the Eastern Townships in Montérégie. At our ranch, you will discover many equestrian activities suitable for all ages.
We invite you to relax with horseback riding through the forest and along the Yamaska River. You will also have the opportunity to relieve your stress thanks to our therapeutic horseback riding sessions.
Book your tours now! 450-924-2726
We offer horseback rides through the woods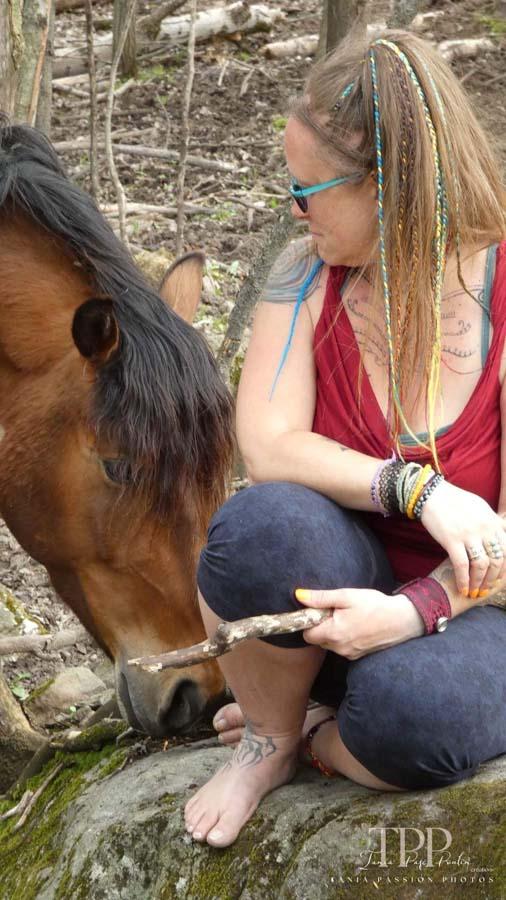 Our Services
Horseback Riding
Workshops with Horses
Therapeutic Horseback Riding
Horseback Riding Course
Equestrian Centre
Shamanic treatments
We guarantee
Professional graduate guide
Holistic treatment
Excellent hiking trails
We Serve
We welcome clients from Brigham, the Eastern Townships and the whole of Montérégie.
International customers are most welcome
Courteous and Attentive Staff Passionate about Horses
Come and enjoy our workshops, including our healing activities for the spirit. Horse medicine, meditation, connection with your horse, group discussions, and holistic care will awaken your soul, allowing you to regain your inner power. Do not wait any longer to choose your package and book your workshop! 
Horses are incredible beings; their mission is to help us be free. And they do it through their medicine. They are excellent reflections of our interior, to highlight what will allow us to be the best version of ourselves. A
workshop with them is a panoply of tools to help us in our evolution to find our authenticity, our freedom. Come and experience the workshops offered, in a magical place on the edge of the river, in the heart of nature, surrounded by our herd of horses of medicine.
Through lively equestrian workshops, we'll bring you a moment of pure happiness.